Guide to Covid-19 and protection
How the insurance industry has adapted to the pandemic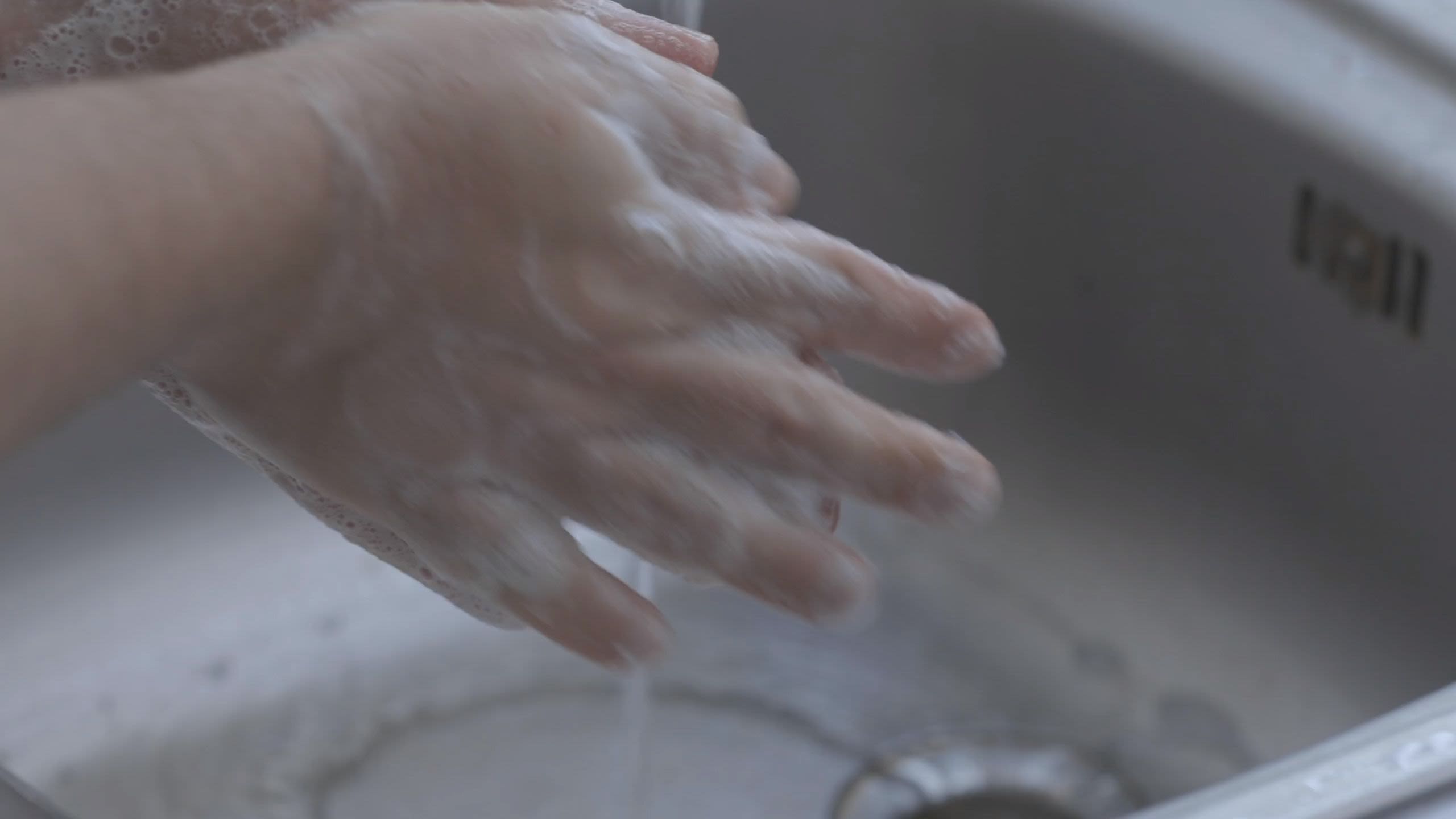 The pandemic sent shockwaves across the world last year as the reality of the deadliness of the virus, and the necessity to shut down much of society, became apparent.
But how has this affected the insurance industry? Many in the sector were concerned about the scale of potential claims, both from individuals and businesses, and some kinds of policy have completely disappeared.
However, as some countries emerge out of lockdown and more people get back to work, the future is looking brighter in the long term.
On top of this, many people who took their health for granted are now realising their fragility and reviewing their insurance cover.
This guide, worth 60 minutes' CPD, aims to look at all these issues.
---
Insurance cover in the world of Covid
Protection policies can sometimes be a tough sell, as customers have to imagine illness, death and potential financial disaster, which they are understandably reluctant to do.
But when the coronavirus hit, threatening health and financial stability, interest in these policies surged. Research published by Zurich in February this year revealed the pandemic had driven demand for financial advice on income protection and critical illness up by a third.
As Peter Hamilton, head of market engagement at Zurich, says: "One thing the pandemic has highlighted – if we didn't know already – is how life can change suddenly."
Managing risk to health and income has clearly risen up the agenda for many people. But policyholders must also manage exposure to risk; changing circumstances can result in providers withdrawing or changing some products.
The Financial Conduct Authority makes clear in its coronavirus guidance that it cannot prevent businesses from doing so, but it also stipulates that they must consider the needs of their customers carefully.
One thing the pandemic has highlighted is how life can change suddenly
So, how has the industry managed the challenges and supported its customers?
"We aim to provide protection to as many people as possible; pandemic or no pandemic," says Helen Dick, senior manager, underwriting and claims strategy at Scottish Widows.
"We find ourselves in very difficult times so it's more important than ever that we are here to provide access to insurance and support our customers and their families should the worst happen."
Royal London has taken steps to support customers in need of some financial leeway, protection specialist Jennifer Gilchrist reports. "We recognise the impact Covid-19 is having on our customers, with some struggling financially.
"We want to do everything we can to help customers keep their cover during this time of uncertainty and in the future. If a customer has had a change in personal circumstances or is facing financial difficulties and unable to pay their monthly premiums in the short term, they can contact us to discuss the options we can offer."
At LV, speeding up internal processes has been key in providing support to customers, as Justin Harper, head of protection marketing, explains: "We're seeking more information directly from applicants – simply texting or talking to them and asking them for their own 'evidence', rather than deferring to traditional routes such as GP reports. Financial, practical and emotional support have risen in importance, and not just at point of claim.
"And we're already incorporating many of our lessons and changes arising from Covid within our longer-term ways of working and proposition design."
There have been some pandemic-related changes to policies, however, as Paul Yates, product strategy director at adviser technology provider iPipeline, observes: "We initially saw some product restrictions, such as removal of short deferred periods for income protection by almost all providers."
But the situation is improving, as Yates notes: "We have seen shorter-term deferred periods return, thankfully, as this is a key factor for many people who have little or no financial safety net." 
Summing up the efforts made by the industry, Jo Scott, policy adviser, health and protection at the Association of British Insurers, says: "The insurance industry has worked hard throughout the pandemic to support customers, ensure the claims process continues to run smoothly and respond to the challenges of the crisis."
We have seen shorter-term deferred periods return; this is a key factor for many people who have little or no financial safety net  
For protection insurers this has also meant supporting the NHS by finding alternative routes to source medical evidence for a claim, being flexible with customers experiencing financial hardship and prioritising claims from vulnerable customers.
"While no amount of money can ever replace a life, insurers paid out £202m last year to support the families of people who tragically died due to Covid-19."
However, some customers perceive things differently. In March, pension, investment and insurance specialist Drewberry published the results of its 2021 pandemic health and protection survey of 1,000 working adults. According to the findings, 44 per cent said that insurers have paid out fewer than half of Covid-related life insurance claims. 
More support to more customers
Can customers expect the industry's coronavirus-related support to carry on when the pandemic fades – and what will the protection landscape look like after Covid?
Sue Helmont, marketing director at AIG Life, says: "The pandemic saw an increase in providers launching health and wellbeing value-added services. The most popular element of these services has been remote GP consultations, and I predict that demand will continue to climb."
This could have an impact on policy design, as Andrew Wibberley, co-chair of the Income Protection Task Force, observes: "We've seen significantly increased use of many of the value-added benefits in protection policies, including virtual GP consultations and mental-health support, and anticipate this continuing, potentially being even more front and centre of the protection proposition."
He adds: "With the protection world having demonstrated that in the worst of our times we pay claims and support families, the hope is that we are able to help more people get that protection in the future.
"If we cannot get the message of protection in general, and income protection specifically, through to people in the months and years ahead, then we will all have failed in helping build a more resilient society to support us when the next unexpected event occurs."
Adam Shipton, head of national partnerships at British Friendly, takes a similar view: "The next big opportunity for the industry is to build on the positive steps taken to date and maximise the increased consumer awareness of the need of protection."
---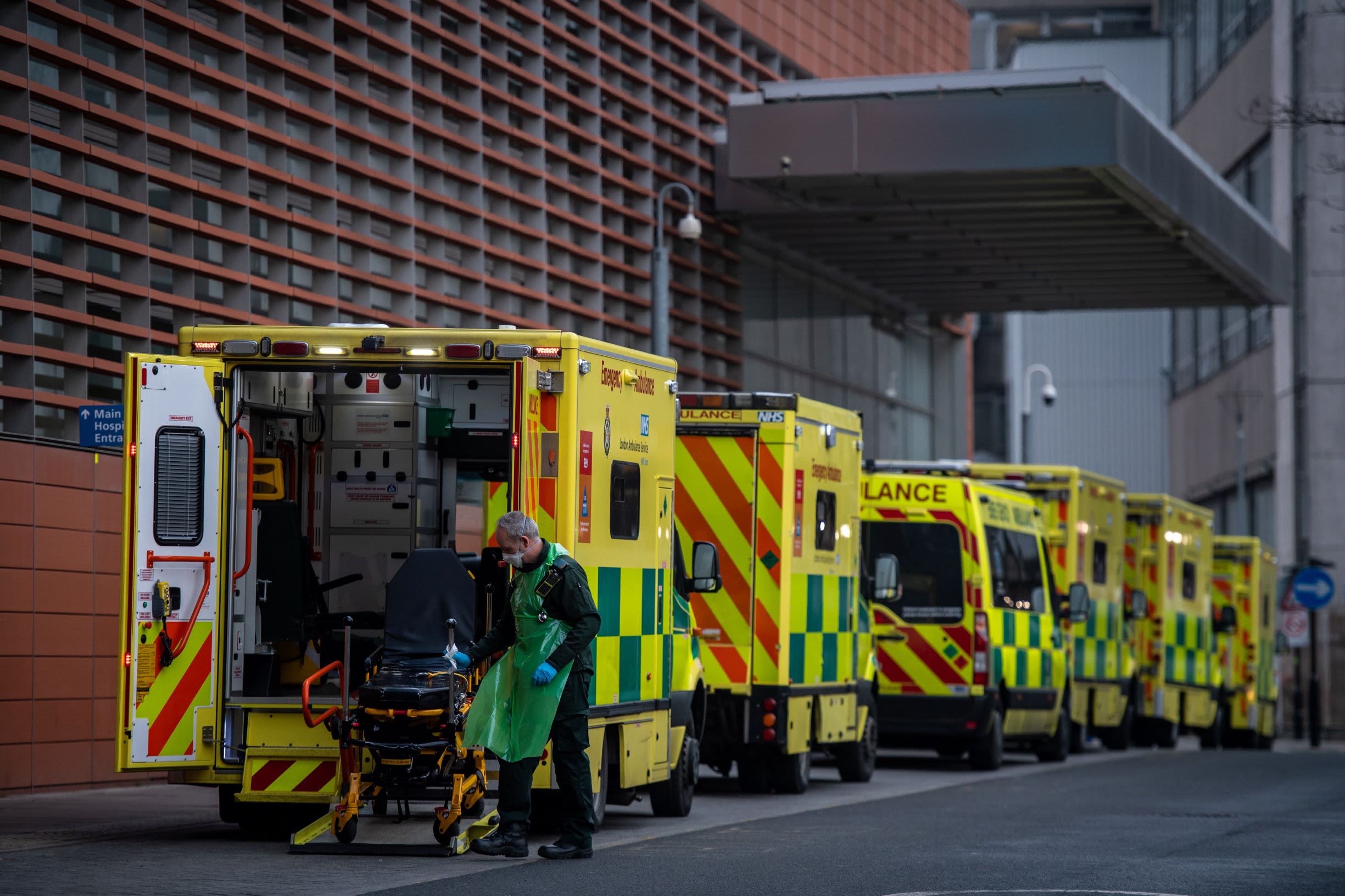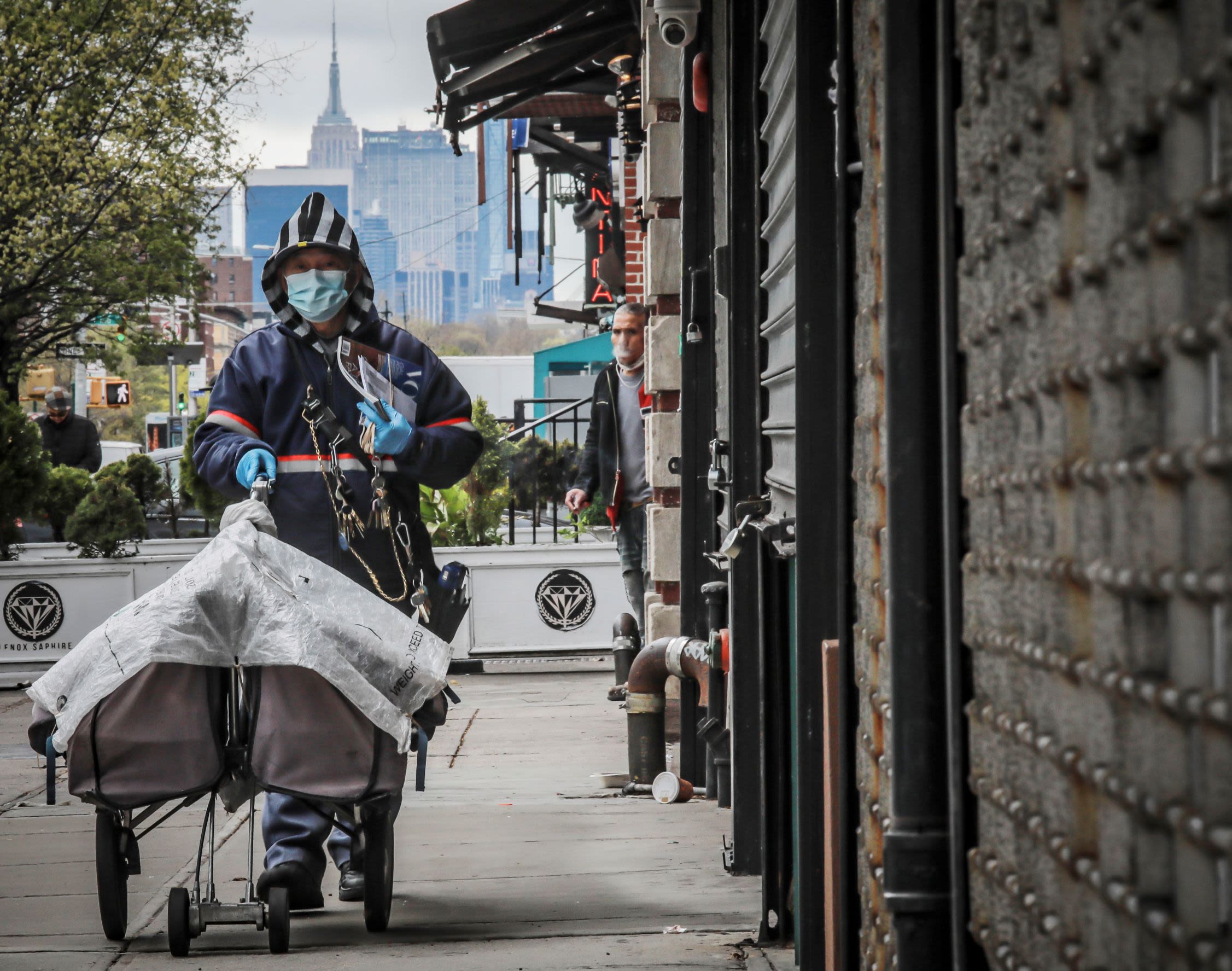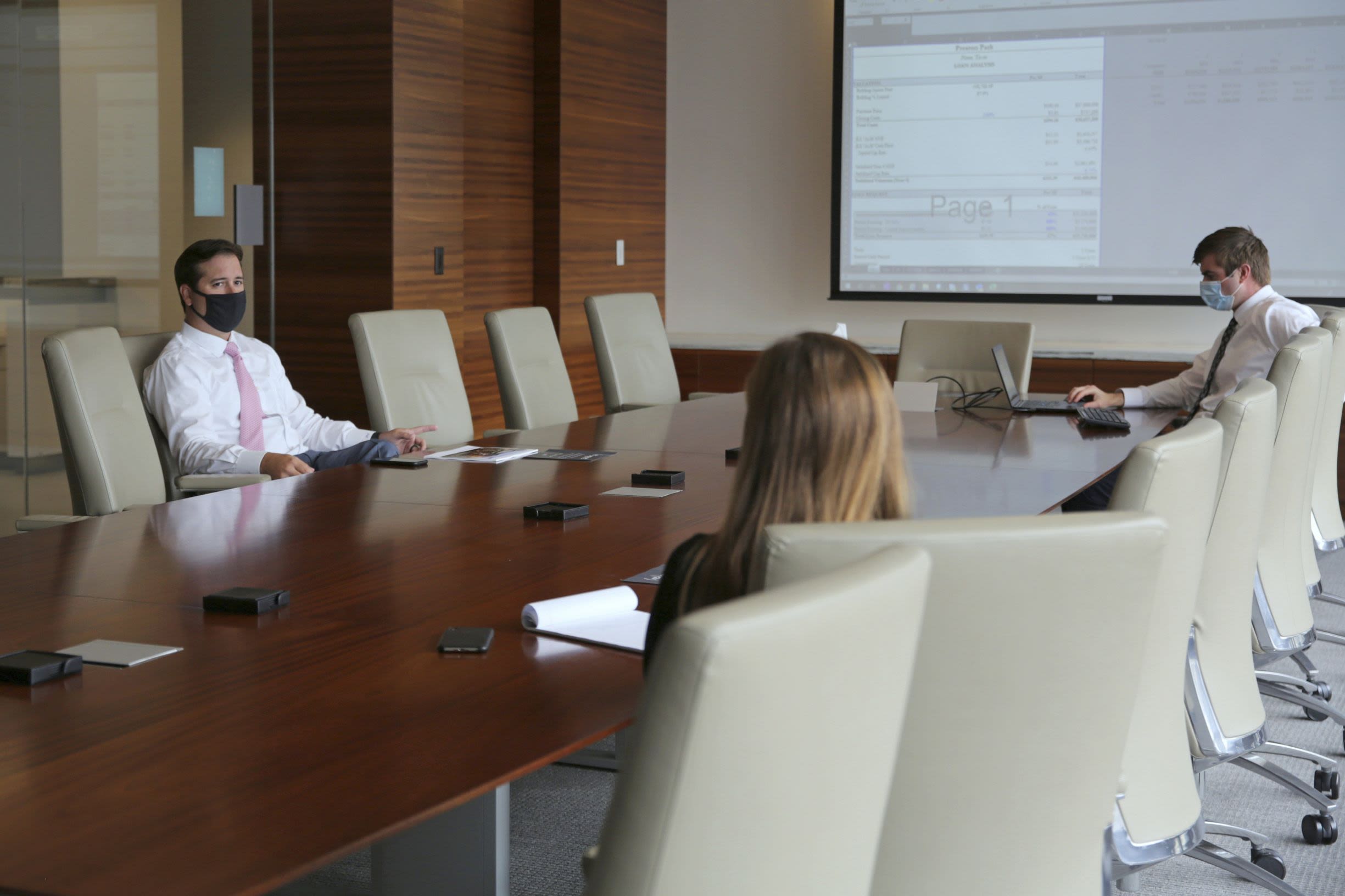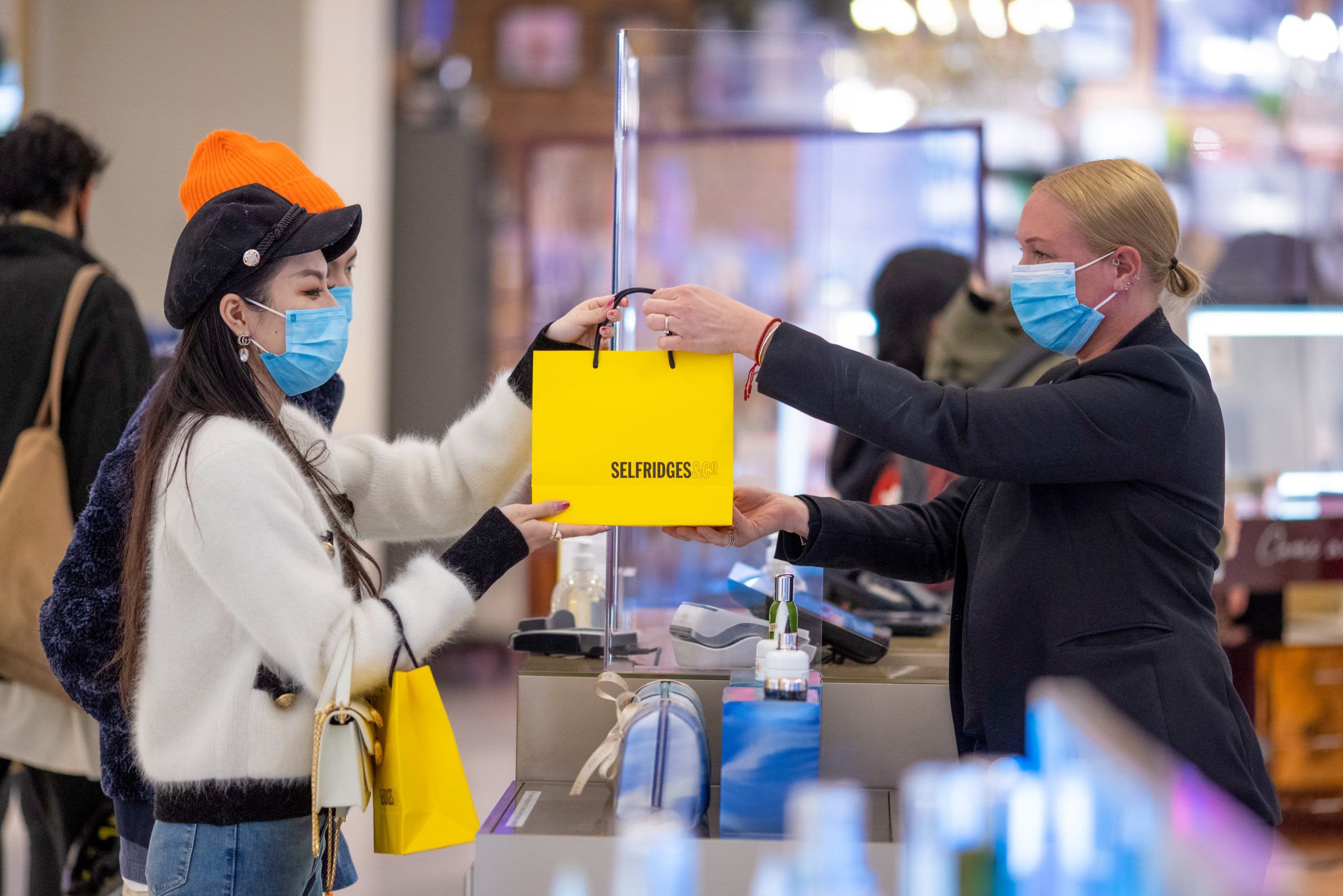 Will unemployment insurance make a comeback? 
The pandemic introduced a number of words we were unfamiliar with previously, including 'lockdown' and 'furlough'. And as these became commonplace and many businesses struggled, redundancy and unemployment came to the forefront of many people's minds.
Employees began to fear for their jobs and thoughts turned to how they would pay the bills if the worst happened.
Many had already taken steps to insure against losing their jobs and incomes through unemployment/redundancy insurance. But those who decided to buy it when the pandemic hit would have been disappointed, as it became hard to find – and remains elusive.  
As Kamran Altaf, head of life insurance at comparethemarket.com, confirms: "Unfortunately, due to the coronavirus pandemic, we are still unable to offer comparison for unemployment cover since some of our insurance providers are unable to provide cover or are reviewing their policies in light of the pandemic and the furlough scheme.
"We will continue to work closely with our insurance partners on this issue, and resume comparison as soon as we can be sure that what we present will meet the needs and expectations of our customers."
We anticipate restrictions and product withdrawals will be reversed as we get back to a 'new normal'
So, can we expect unemployment insurance to become readily available again – and when? And will it look the same or different? 
Things need to settle down a bit first, says Jennifer Gilchrist, protection specialist at Royal London: "We anticipate that, through time, restrictions and product withdrawals we saw during the initial stages of the pandemic will be reversed as we get back to a 'new normal'."
And there are a few specific milestones to be achieved in the 'new normal' for unemployment insurance to make a comeback, according to Paul Yates, product strategy director at iPipeline: "I believe we will need to see fuller levels of vaccination and experience the immediate impact of the ending of furlough before we see a full return of this class of short-term insurance cover."
Demand and supply
Demand remains in the meantime, says Tom Conner, director at Drewberry. "We have clients ask us daily if they can get redundancy cover yet. I think that's probably a sign of the times."
He also anticipates industry caution around employment levels before this insurance is offered again: "I'd be very surprised if providers came back to the market before the furlough scheme ends in September. They will most likely want to see what happens in the labour market afterwards."  
We have clients ask us daily if they can get redundancy cover yet
James Irving-Lewis, protection adviser at Phil Anderson Financial Services, has been fielding enquiries as well, as he explains: "A few of my clients have been enquiring about redundancy cover. Some who had the cover previously, but had cancelled it, are now looking to buy it again.
"Others who do have a policy at the moment are asking if they can get it more cheaply than the cover they have at the moment, because their premiums have risen."
He adds: "My advice to clients is that if they have it, they should hang onto it, because the chances of getting this cover if they don't have it already are quite slim. I've not heard of it coming back and nobody is offering it at the moment because they've had to pay out so much over the past 12-18 months. Premiums have been doubling.
"I'm in touch with all the providers to find out if and when it's coming back. I'd like to think it will be reinstated. But even if it is, the cost of premiums is likely to be high."
Irving-Lewis also anticipates that the strength of the economy and of businesses generally will be a key driver for providers when considering the reintroduction of unemployment cover. "The economy would have to recover to normal levels. While some companies have thrived during the pandemic, some are still struggling.
"There would have to be a good percentage of companies recovering for providers to look at offering redundancy cover again. The threat of redundancy is still quite high at the moment."
He adds: "For instance, hospitality is a significant part of the economy and there are lots of companies in this sector who won't be opening again."
Future of unemployment cover
In terms of what unemployment cover might look like in the future, Adam Shipton, head of national partnerships at British Friendly, sees a chance for the industry to recreate it as a new, improved version, better tailored to the customer.
He says: "The disappearance of unemployment cover during times of financial crisis is not a new phenomenon, but this creates an opportunity for insurers to reshape their products, making them more relevant to the evolving needs of the consumer.
"We strongly believe we will see the return of unemployment cover within the next 12 months, and perhaps providers will take the opportunity to come out with something that is more resilient to future economic downturns." 
Kevin Carr, chief executive of independent protection consultancy Protection Review, also expects that unemployment insurance will be back, and anticipates that the product might look different in future.
"We will probably see the return of unemployment cover later in the year, but it remains unclear as to exactly when and how it might return.
"It wouldn't surprise me if cover is more expensive and/or comes with new pandemic-related exclusions. It also may not initially be available as standalone cover and may have to be part of a wider accident and sickness cover policy."
---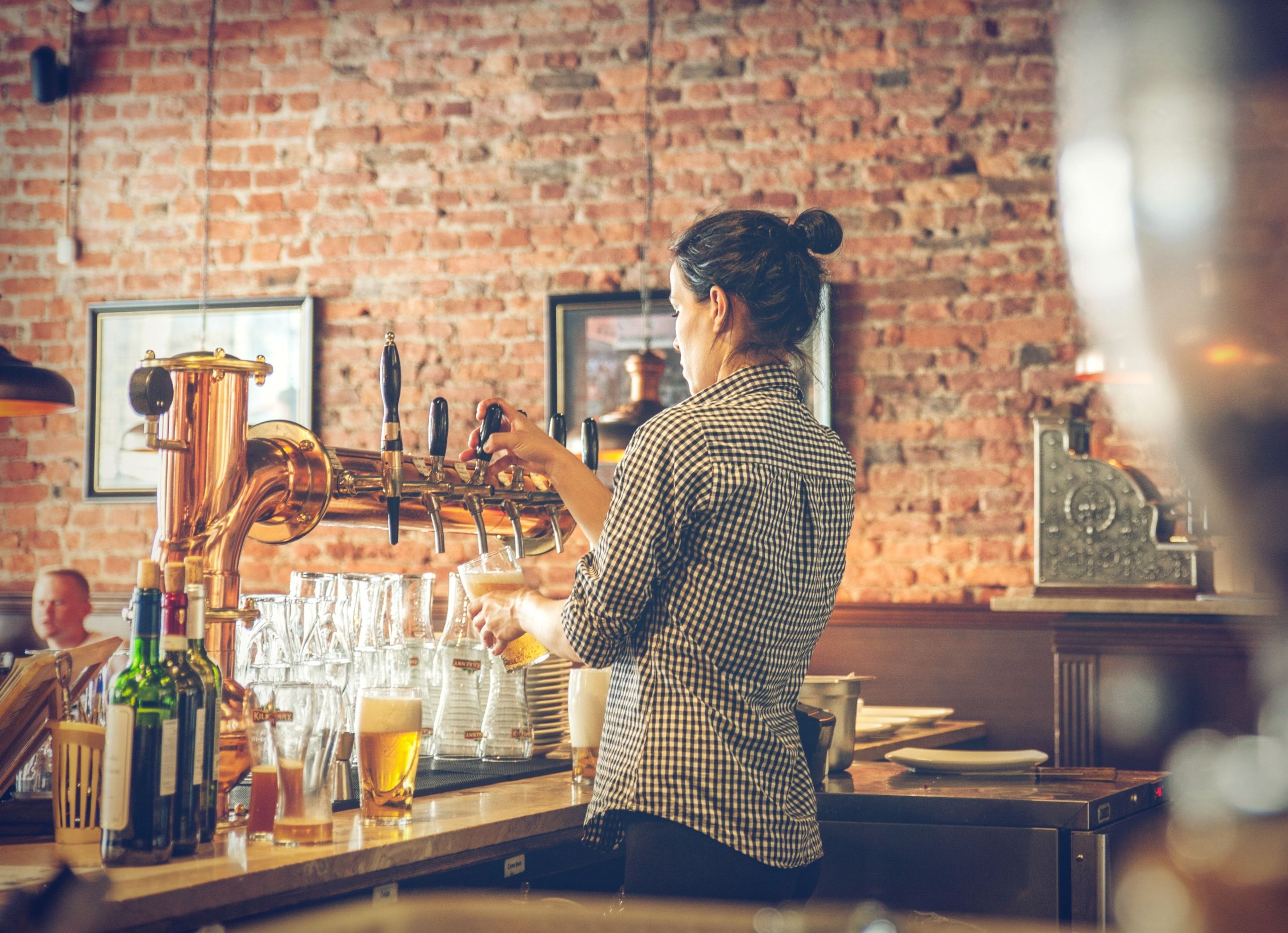 Protecting the country's workforce
The country's workforce has experienced much upheaval and uncertainty as a result of the pandemic; the introduction of working from home, communicating with colleagues remotely and job insecurity have taken their toll.    
The pandemic has therefore not just affected physical health, it has also had an impact on the mental health and wellbeing of the country's workforce.
The UK's Health and Safety Executive's annual statistics report revealed that stress, depression or anxiety accounted for more than half (55 per cent) of all working days lost in 2019-20. 
Coinciding with Mental Health Awareness Week in early May, Zurich published data that revealed the stark results for employees of living through the past year's challenges.
More than a quarter (28 per cent) of the company's new group income protection claims last year were for mental ill-health. This meant it was the second most common reason for people seeking support – the most common reason was cancer. 
However, many companies have risen to the challenge of supporting employees through unprecedented circumstances and have sought to provide support, or add to existing support.
Tom Conner, director at Drewberry, reports a wave of enquiries: "Towards the start of lockdown, we communicated to all our group clients about the additional benefits that their staff could use under their group policy, such as remote GP services. We probably had more engagement from this email than any we'd ever sent before. We had a huge volume of replies asking for more information and about how staff would access these services.
"Unfortunately, we did lose group clients that went out of business. But on the whole, employers tried their best not to cut benefits, especially given the value of these benefits during a pandemic.
"There were plenty of businesses that put off purchasing decisions in harder-hit sectors, but many firms in the online, health care and technology sectors continued to add benefits."
Employers tried their best not to cut benefits, especially given the value of these benefits during a pandemic
Conner adds: "Our 2021 employee benefits survey found that 47 per cent of small to medium-sized firms added some kind of benefit as a result of the pandemic, such as life or health insurance, but the main area of benefit change was around home-working and flexible working hours."
The survey, which questioned more than 2,000 SME employees, also found that the benefits most in demand by workers included group life insurance (33 per cent) and group critical illness insurance (30.7 per cent).
Increased awareness
Peter Hamilton, head of market engagement at Zurich, also reports an upswing in interest in group policy benefits: "Covid has had a positive effect on the perceived value of group protection products and the important role they play within the workplace. We have also seen greater engagement with the services we make available to our corporate customers and their employees, because the need for timely, remote wellbeing support has never been more important."
However, he acknowledges that current circumstances may have had a different impact on some companies. "Employers who don't currently provide group protection benefits for their employees have not sought to introduce these during Covid, as a result of the challenging economic environment." 
Lee Lovett, managing director, group protection at AIG Life, also points to the impact Covid has had on protection policies: "There is no doubt that the pandemic has increased awareness of the value of protection insurance, but what's been interesting to see is the growth, particularly during lockdowns, in the use of the additional services that come with it – such as online GP services and mental health support.
"Group scheme members and their families make up two-thirds of the users of our telehealth service, which suggests employers have been proactively telling employees to go ahead and make the most of the services they can access through insurance they already have.
"That said, the group protection market showed only modest growth of approximately 5 per cent during 2020. Hopefully, with a fast-recovering economy in 2021 and increased awareness, the group protection industry will see higher growth."
There has been a growth in the use of the additional services that come with protection – such as online GP services and mental health support
Some providers have tailored their group protection policies to adapt to the evolving Covid landscape, as Colin Fitzgerald, distribution director, group protection at Legal & General, explains: "Legal & General was the first to introduce 'long Covid' support programmes as part of all of our existing and new group income protection policies, providing tailored support after an absence of four to six weeks."
Fitzgerald has also observed increased activity from some employers looking to support their workforce: "The pandemic and ensuing economic uncertainty have seen employers accelerate their wellbeing goals; maximising existing benefits and minimising costs is now 'mission critical'. But, at the same time, they also face increasing expectations from employees.
"The pandemic has raised awareness of the importance of salary protection thanks to furlough, yet only around 12 per cent of the UK workforce is covered by group income protection. What's more, benefit flexibility is required to meet the increasingly diverse needs of workforces. In short, employers have a number of challenges."
Adam Shipton, head of national partnerships at British Friendly, notes the need for further awareness of protection products: "Employers within financial services and certainly within the protection space will already understand the value of offering access to products, including group income protection, private medical insurance and access to other services that support the financial, mental and physical wellbeing of their people.
"Where employers across other industries may not have seen a large impact of long-term illness or disruption to their businesses before, the pandemic has hopefully brought this to the forefront of their agendas."
---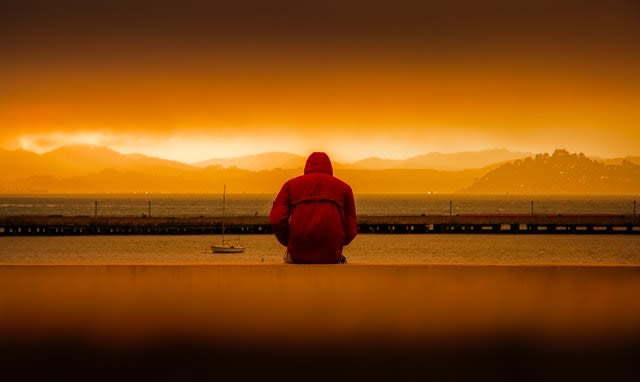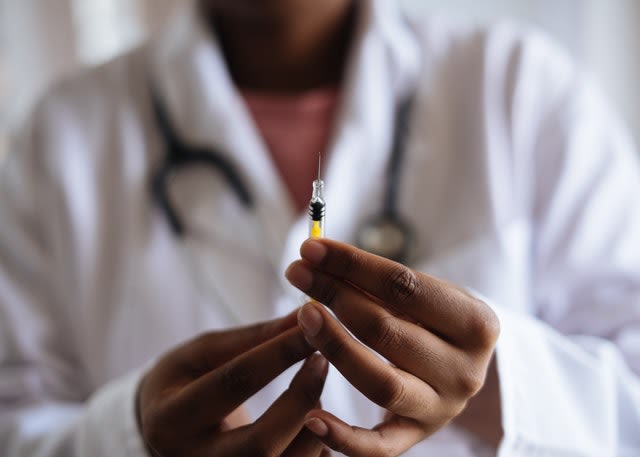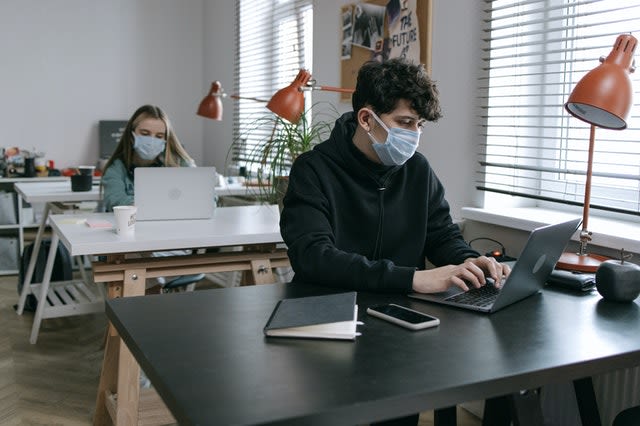 How is Covid affecting policies?
One of the outcomes of Covid-19 has been the withdrawal of unemployment/redundancy insurance. There has also been an impact on other protection covers as a result of the virus, such as exclusions introduced in some income protection policies.
But now that we have a vaccine and the effects of Covid are likely to be less severe in future, should coronavirus still be a consideration for providers of protection policies?
Reassuring customers about how their applications may be assessed is key, says Scott Cadger, head of protection underwriting, claims and commercial strategy at Scottish Widows.
"In line with the rest of the industry, we are looking to minimise concern amongst new customers at heightened risk of Covid-19 or experiencing the longer-term effects of the virus. Customers with certain high-risk conditions who have had both first and second vaccination [doses] can in some circumstances be considered for more favourable terms.
"It's important that customers know that they are, as ever, able to apply in the normal way for protection insurance. Although eight in 10 of our cases are determined automatically, many of our customers in higher-risk groups will be reviewed personally by an underwriter assigned to their case, ensuring an accurate and personalised response.
"At Scottish Widows, our approach has always been that any case which cannot be automatically underwritten is viewed by an underwriter before we request any further evidence."
Customers with certain high-risk conditions who have had both vaccinations can be considered for more favourable terms
Peter Hamilton, head of market engagement at Zurich, points out it is also key to reassure customers about even making an initial claim. He says: "It is important to emphasise that the suggestion seen on social media that having a Covid vaccination could invalidate a life policy is totally false – it's disconcertingly misleading information being propagated by those with their own agenda."
Some businesses have focused on maintaining a 'business as usual' approach, as Helen Croft, head of underwriting strategy at AIG Life, says: "Some protection providers, like AIG, didn't change their products to exclude Covid-19 in their definitions after the pandemic arrived because we didn't feel it was right to do so.
"If someone who has an income protection policy was unable to work due to Covid-19 for at least their deferred period, they are able to claim in the same way as for any other similar illness. The reality is most people only have mild symptoms, which doesn't require a long period of time off work."
She adds: "The vast majority of people (more than 95 per cent) have had the same underwriting decision from AIG Life as they would have had pre-pandemic."  
The next phase of pandemic-related illness
However, there are some aspects of coronavirus that are yet to be fully understood, as Croft points out: "Underwriting is adapting to new risks and we are still learning about long Covid.
"Eighteen months ago, no one had heard of it but one in 12 people are reporting symptoms for longer than 12 weeks. Our underwriting philosophies and processes will evolve as we better understand it."
One in 12 people are reporting symptoms for longer than 12 weeks
Adam Shipton, head of national partnerships at British Friendly, says claims will be the key driver. "The biggest impact of long Covid on protection policies will be on the amount of claims insurers receive and how they evolve their underwriting and approach to mitigate this risk.
"We have also already seen many insurers introduce long-Covid support schemes and rehabilitation services to further support their customers suffering from a wide range of physical and psychological symptoms."
He adds: "We may well see long Covid as a specific, critical illness benefit in the future, as we have in the past with conditions like CJD, although some of the persisting symptoms may be covered under other conditions already offered by these products."
From an adviser's perspective, James Irving-Lewis, protection specialist at Phil Anderson Financial Services, is keen to know how what further impact, if any, that coronavirus might have on his clients.
"When clients complete application forms for income protection, the providers ask a number of questions about Covid, for instance whether the applicant has had it, whether they were hospitalised and so on. None of my clients have had the virus, but I have my concerns with regard to those who have."
We may well see long Covid as a specific, critical illness benefit in the future
He adds: "We don't yet know what the impact of Covid is going to be on the population or what the impact of long Covid might be. I wonder if there might be a rise in lung-related conditions as a result of Covid?
"In theory, it could turn out that anyone who has had coronavirus might be denied cover for anything to do with their lungs, which would be a bad move on the part of providers.
"This is, of course, just a theory, but it could be that one provider would go down this route and the others will watch to see what happens. Depending on the outcome, they may then all decide to take similar action. There is nothing pointing to this at the moment, however."    
Others in the industry share a similar sense of 'wait and see' with regard to the coronavirus, as a spokesperson for Vitality says: "While the vaccine rollout has been a success in the UK, we do not know how the virus will evolve and the likely response of vaccines to new variants.
"Therefore, we still believe there is long-term value for individuals to protect themselves in the event of complications arising from Covid-19 that could cause severe or critical illness."
Fiona Nicolson is a freelance journalist
---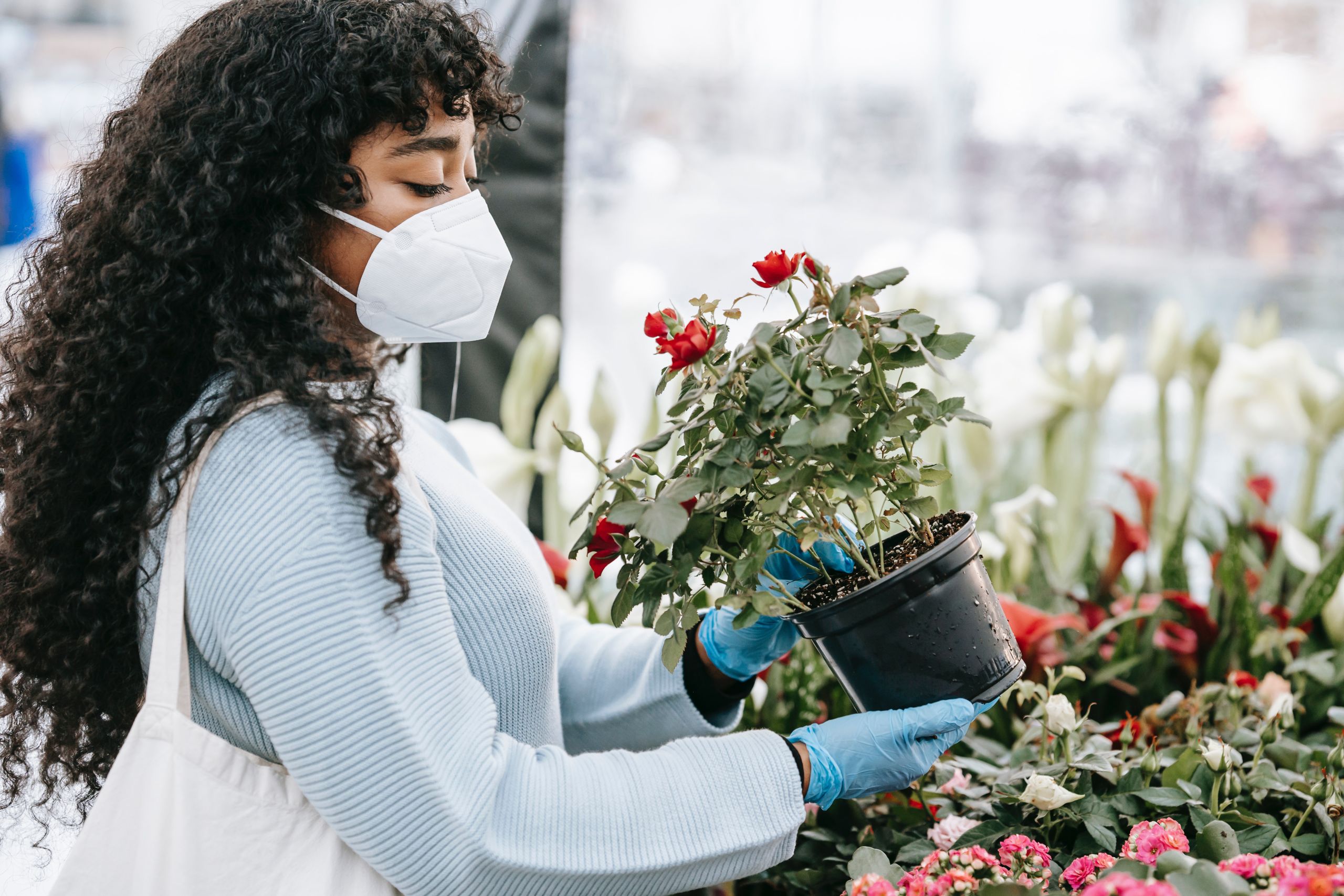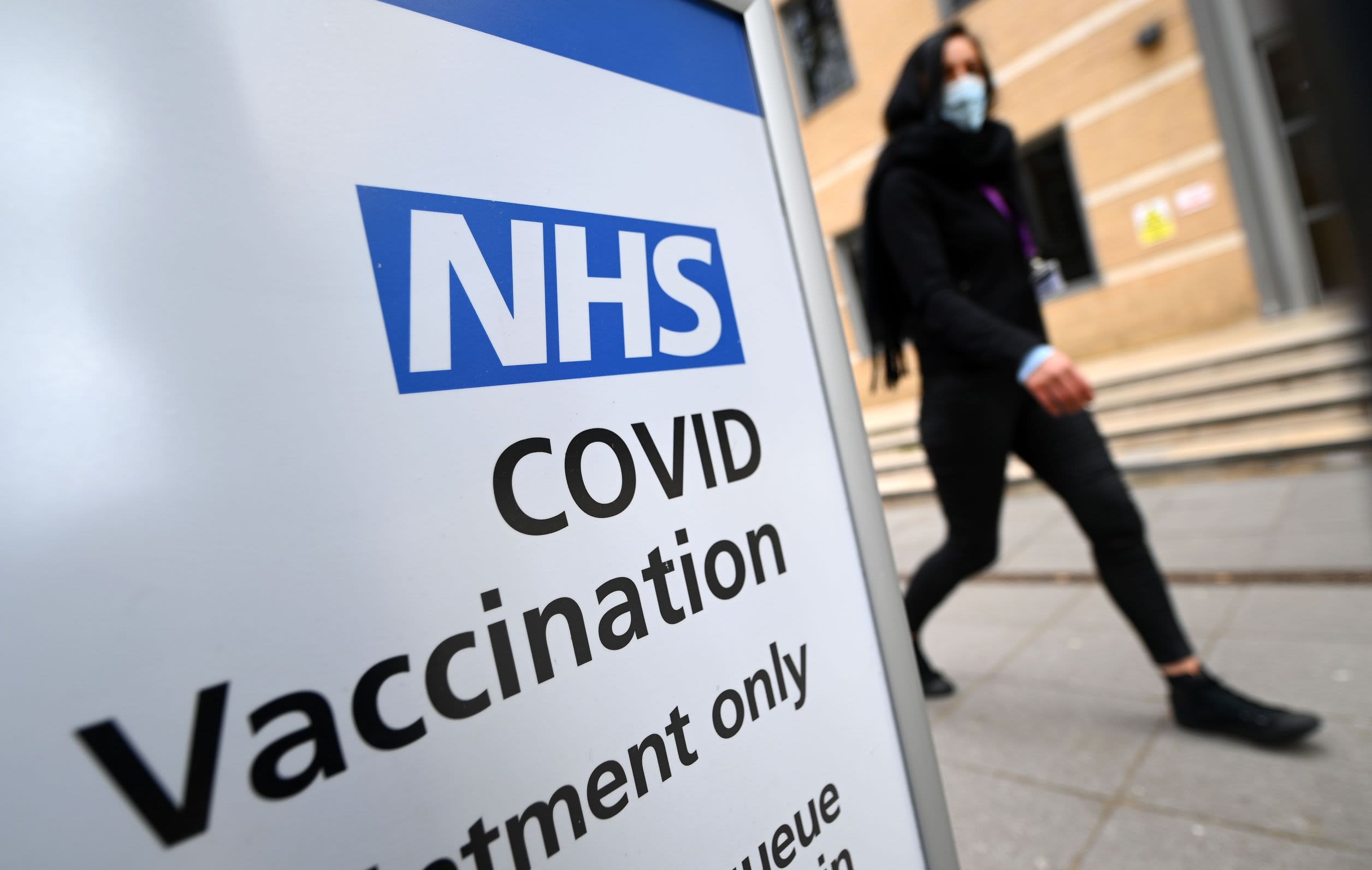 ANDY RAIN/EPA-EFE/Shutterstock
ANDY RAIN/EPA-EFE/Shutterstock